So, after having to fulfill some obligations last week, I'm back later than expected. Thankfully, this gave me some time to mull over the direction I was taking. After mulling over the title a bit more, I decided to change it. The poem still has a hand in inspiring the events of this tale, but having a line from a poem as a title for an adventure felt very flowery, almost stuffy and pretentious.
A line from a metal song, from a band whose lyrics also had a heavy hand in inspiring this story, on the other hand? Now, that's more in line with what Barrel Shell's about.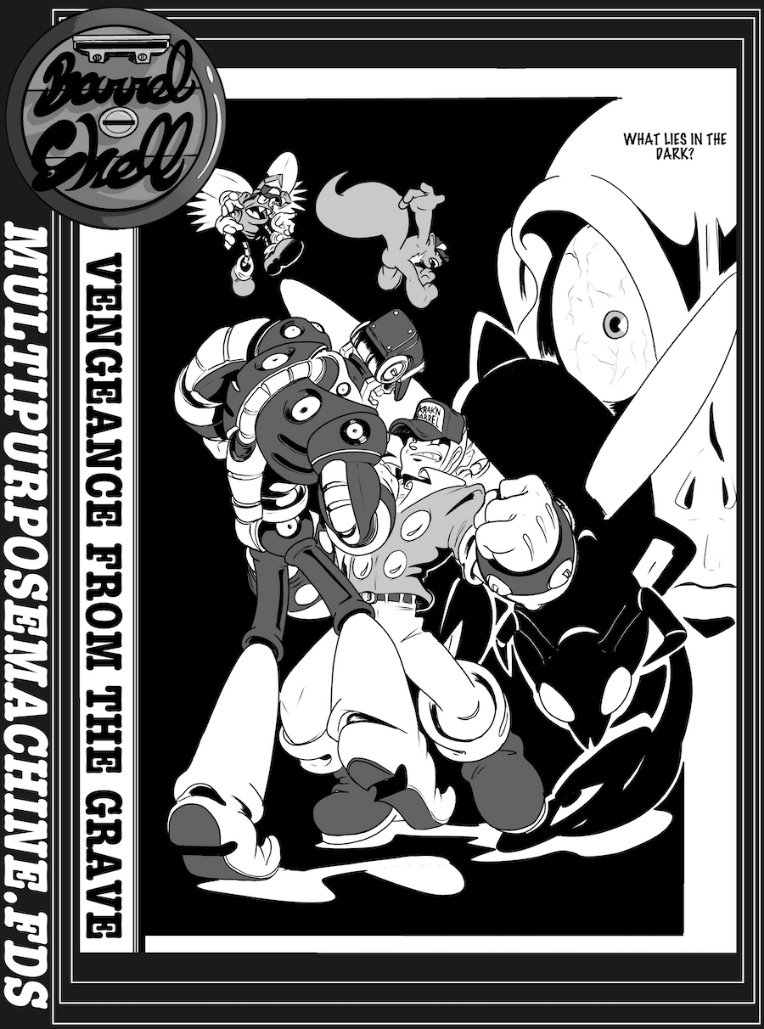 Two Black Sabbath songs, one from the Ozzy days, and one from their Dio days, were the inspiration here. "Iron Man" is a classic staple of rock and metal for good reason; Dehumanizer's "I", whose album name is referenced at some point in this story was another big influence, particularly on the character of Gorp. He is "The first to escape" from the time capsules after all! As for who the "Iron Man" is on this cover, coming off of the previous chapter, I'm sure you'll be able to guess who it is based on the lyrics of that song alone!

As for how Headde factors into all this, this dream sequence he has at the beginning has been a means to elaborate on the Professor's ambitions and perfectly normal mental state a little. Drawing him is fun and of all the pirates, he's probably my favorite of the whole bunch. He may not be as imposing as the others, but his mechanical prowess is the driving force behind their whole operation.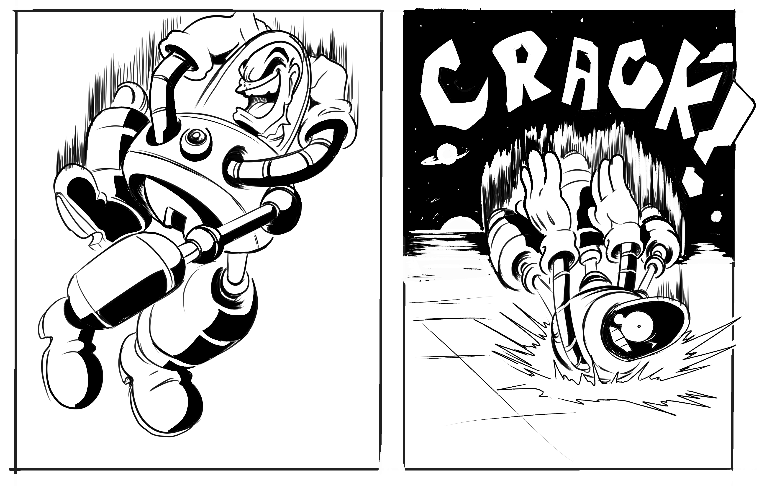 Still this prologue will be brief, can't have one villain hogging all the limelight from the bigger baddies, or the heroes for that matter.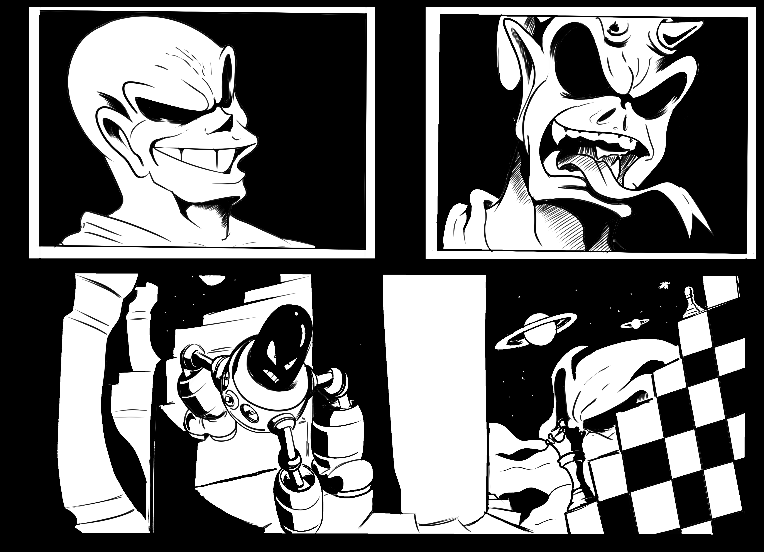 Dream worlds should look cool and kinda "off" ideally, I hope I've managed to achieve that.