Sometimes, you need to be harder on yourself in order to make a story better. The Headde dream sequence came off as a bit pretentious to me and bloated the story a bit upon re-reads, so it has been replaced with a much more succinct introduction to Headde's new position as Gorp's underling.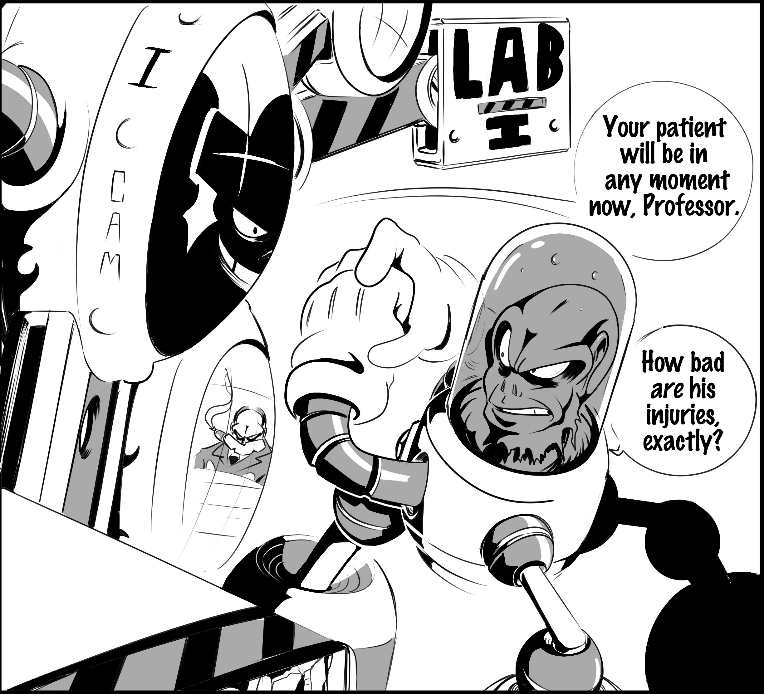 I feel as if dream sequences are a bit easy to fuck up from a story telling perspective. Going all in on "symbolism" can work well for a story with more things to say. For an adventure story like Barrel Shell, however, it can come off as the author getting their head stuck up their own ass. Something I'm cognizant of and do not want to do!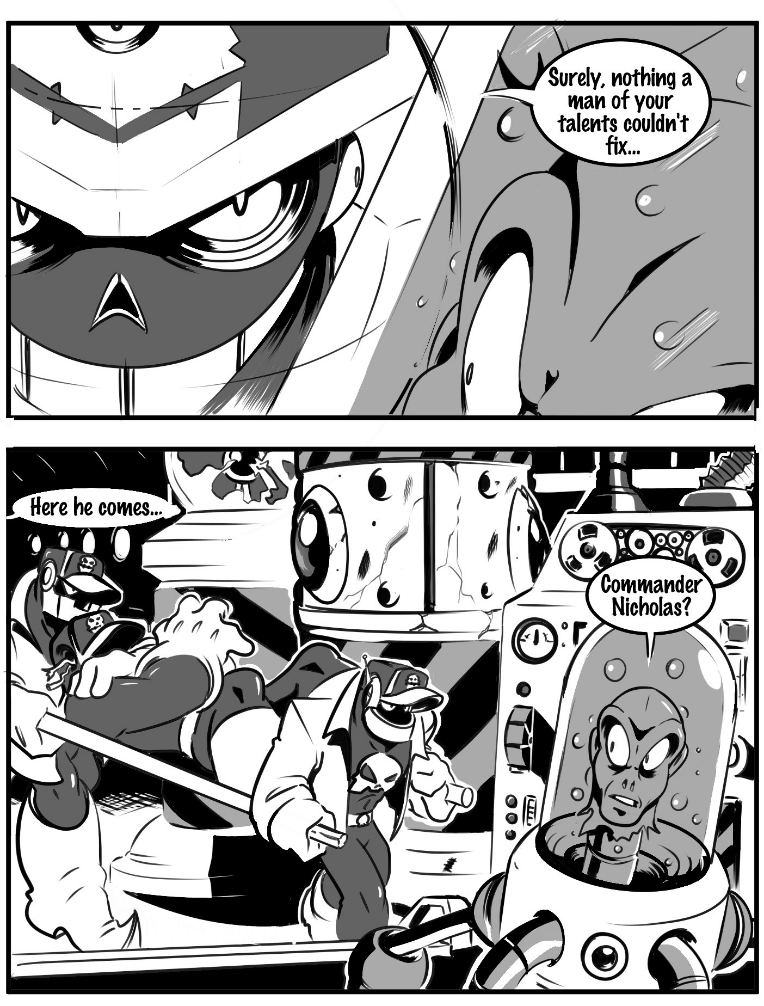 Don't get me wrong, I still want some form of "slow burn" tension here, but comics ain't novels, so I'm thinking more in terms of what would work as a "comic" now. What's more "comic book" than a villain and his underling discussing the creation of their latest monster!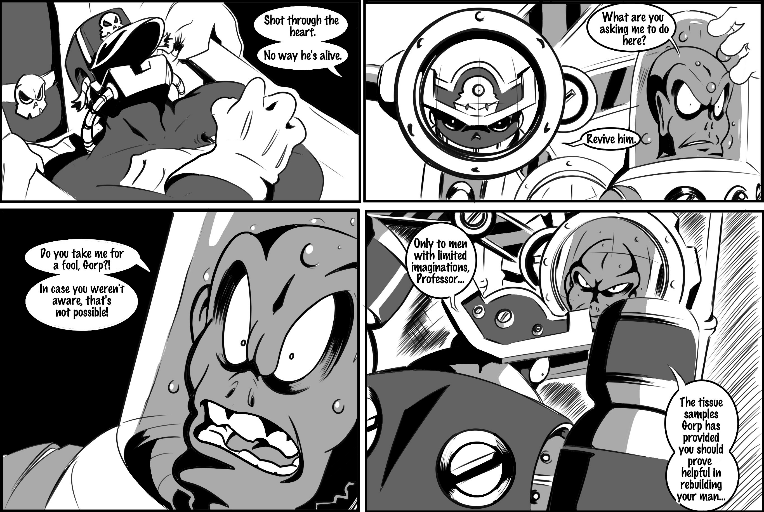 There will be more to this scene than what I've shown so far. Some foreshadowing of the "greater threat" like the dream sequence had, but in a more direct manner. I feel this is more true to the story's inspirations.
It also allows me to put more focus on the heroes in the first act. Drawing more of the crew on the job is a joy fr.